Towa Tei — electro maestro
Posted on June 7, 2011 by Chris Nelson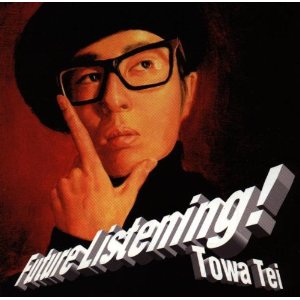 I figured I might as well truck out some Towa Tei for today. Kris picked up an album of his years back, and I ended up absconding with it. I totally dig his retro electro acid-jazzy beats.
One of my favorite songs of his is I Want To Relax. Take a listen:
I think my favorite album is Future Listening, which featured the above track. Future Listening was his first album after leaving Dee-Lite. It even features chill out Spanish tunes like Obrigado:

Speaking of Dee-Lite, do you remember this?
But not all of his songs on Future Listening are good though. Take a listen to Luv Connection. Aside from the visuals, it's pretty much crap.

But even with a hit or miss track record, Towa's more an artist than most. For the most part even his mediocre efforts are somehow interesting.

Take his music video for Free. It features Kumiko Aso, and manages to be somehow enticing and disturbing at the same time.

I wouldn't go so far as to say Towa is one of my favorite artists, but he's definitely intriguing. If you're feeling adventurous, check him out. At the very least it makes a decent complement to Pizzicato Five.